American WiFi, a polished three-piece pop/rock band out of Michigan, emits big, pulsating waves of sound.  Their music radiates hard driving rhythms; oversized 80's-style production; and infectious melodies reminiscent of artists the likes of Maroon 5 and John Mayer. The band's vision is to touch as many people as they can, and bring them together through the unifying force of music.  
That same magnetic attraction drew the three members together back in 2013. The band coalesced around their shared love for creating, performing and expressing themselves through music.  From the beginning, American WiFi has been all about having a good time and getting lost in the groove.
The band has played countless gigs and logged thousands of miles spreading WiFi across the Midwest during their first few years; concert venues, dance halls, beer joints, festivals, radio and TV. With their latest release, When the Sun Goes Down, they are poised to take things to the next level.  The EP features standout tracks like "Big A$$ Neighborhoods" and "Lipstick" that will have fans grooving "On and On and On…"
There's a lot that has been said about this up-and-coming threesome, but they may say it best in their own words, "More than anything else, we aspire to be the soundtrack to your late nights and a hotspot for love. Nothing more, nothing less. Besides, this is pop music, it isn't supposed to be more complicated than that."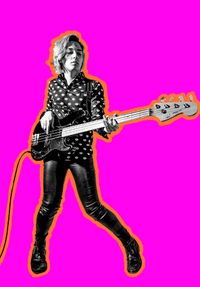 "Music has been both my best friend and partner in crime all throughout my life.  It's never failed to excite and inspire me; to touch my soul and turn me on.  I started writing my own songs at an early age, combining my adoration for music and words with my compulsive NEED to create.  Over the years I've written hundreds of songs in pretty much every genre out there, and my passion for songwriting is stronger today than ever before. There's a lot I hope to accomplish with our music, but more than anything I just want it to help bring us closer to our fans - to connect."  -  Greyson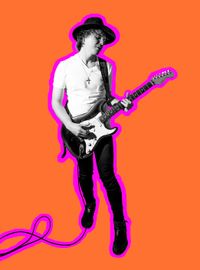 "To me, the guitar has always held the prospect of endless possibilities.  There are so many ways to play a riff, or solo.  At first I wanted to learn them all, but I soon figured out that was - impossible.  So now I'm just trying to get better everyday.  Better at using our music to make people feel some type of way." -  Starko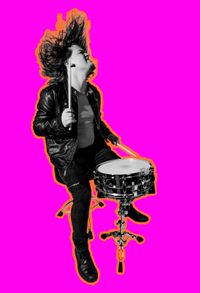 "Music took a tight grip on my life during high school when I got behind the kit for the first time.  I like to think of my role as being the heartbeat of the band - making fans wanna shake their ass and let go of it all.  I want fans to feel what I feel when I'm playing my heart out."  -  Levi